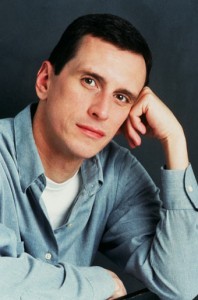 Jason Petty has made a striking impression on New York's Theatre District, starring in 'Hank Williams: Lost Highway,' which played to sold out audiences at the Little Shubert Theater. Audiences and critics alike were taken back by Petty's amazing acing ability in his portrayal of Hank Williams.
He won rave reviews from all the major critics, including the New York Times, Variety and Rolling Stone. The NY Post sated it best, "At times it seems as if Petty is not just offering an impersonation of Williams, but channeling his ghost." Another sign of recognition for Petty's brilliant performance of Hank Williams was being honored with an Obie Award for "Outstanding Actor".
This veteran actor and singer has performed in theatres across the United States, Canada and Europe. Petty began portraying the country music legend, Hank Williams, in 1996 at the world famous Ryman Auditorium in Nashville Tennessee. Since that time, Petty appeared in national tours of "Lost Highway" and "Hank and My Honky Tonk Heroes", a musical revue which Petty authored and starred in.
His acting ability has afforded Petty roles in film, television and theatre. His musicianship and song writing abilities have won him numerous performances on The Grand Ole Opry, and the honor of being invited to perform with the most distinguished songwriters and producers at the exclusive Blue Bird Café in Nashville.
"Jason Petty is the consummate professional. He rocked Barter's audience, displaying his great talent as both an actor and a singer. Not only did he show that he can be a great Hank Williams, by far the best I've seen anywhere, but he totally captivates the audience through the songs he sings made famous by other artists. Jason and his band are authentic, honest and respectful to the originals without being imitative. Barter's audience, who know the heart and soul of country, bluegrass and folk music, found Jason Petty to be one of their own and adopted his show like it came from the mountains of Appalachia. That's saying a lot as these are the folks who come from the birthplace of country, folk and bluegrass music. I can say without hesitation that it was a joy to have Jason and his band on the stage of Barter Theatre."
Richard Rose, Producing Artistic Director
Barter Theatre, Abingdon, VA
Shows starring Jason Petty:
Hank & My Honky Tonk Heroes
Country Royalty
The Swingin' Cowboys: A Tribute to the Music of the Great American West
Please click below for: